Can You Relocate Without The Other Parent's Consent?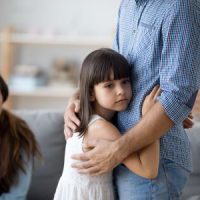 Moving to a new area can be a great opportunity, but it can also be complicated if you are a divorced or separated parent with children. This is especially true if the other parent does not consent to the move. In Pennsylvania, there are specific laws that govern relocation with children. Understanding these will ensure that you are following the law and that your children's best interests are being taken into consideration when making this decision.
Contact our Pittsburgh parental relocation lawyer at Bunde & Roberts, P.C., to discuss your unique situation and determine the best course of action if you want to relocate but do not have the other parent's consent.
Relocation Requirements in Pennsylvania
In Pennsylvania, if one parent wishes to relocate with their child or children, they must provide notice to the other parent at least 60 days prior to their intended date of departure (Pennsylvania Title 23 Pa. C.S.A. Domestic Relations Section 5337). This notice must include information such as the new address and telephone number, as well as details about why the relocation is necessary. After receiving this notice, the non-relocating parent has 30 days to file an objection if they do not agree with the relocation.
What Do Courts Consider When Deciding to Approve or Deny Relocation
When deciding whether or not to approve a request for relocation, Pennsylvania courts consider several factors, including:
how much time each parent spends with the child;
the moving parent's motivation for relocation;
the feasibility of maintaining the relationship between the child and non-relocating parent's relationship, taking into account distance, logistics, and the financial circumstances of the parties; and
whether the child and the relocating parent's quality of life will improve if they are permitted to move.
Discuss Your Situation with a Family Law Attorney at Bunde & Roberts, P.C.
Making decisions about relocating with your children can be difficult and emotional, but understanding your rights and responsibilities under Pennsylvania law can help make this process less stressful.
Seeking professional advice from an attorney specializing in family law can also help clarify any questions you may have and provide guidance throughout the entire process if you wish to relocate with your children. Contact Bunde & Roberts, P.C., to schedule a consultation with our family law attorneys and discuss your unique situation. Call 412-391-4330.
Source:
legis.state.pa.us/WU01/LI/LI/CT/HTM/23/00.053.037.000..HTM