Can You Get A Divorce Decree In Pennsylvania If Your Spouse Won't Consent?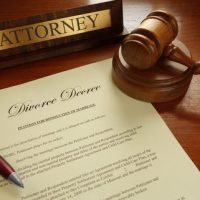 Divorce is often a difficult process, and when your spouse refuses to consent to a divorce decree, it can be even more challenging. If you are considering a divorce in Pennsylvania, it is important to understand your options if your spouse won't consent or is otherwise reluctant to proceed.
If you want to end your marriage but your spouse won't cooperate, contact our Pittsburgh divorce lawyers at Bunde & Roberts, P.C., for assistance. We can help you navigate the divorce process when your spouse refuses to sign divorce papers and ensure that you get the outcome you want.
Obtaining a Divorce Decree
You do not have to file a fault divorce in Pennsylvania, stating grounds of marital misconduct, in order to get a divorce decree. Instead, you may choose to allege "irretrievable breakdown" as the basis for your divorce.  If you go down this road, and if you and your spouse both sign and file affidavits consenting to the divorce, the court can issue a divorce decree.
Note: Pennsylvania requires a 90-day waiting period from the date of service of the divorce complaint before you are eligible for a decree.  This means that 90 days must pass after the date you filed and served the complaint before you can file your affidavits of consent.
However, what happens when you file this type of divorce and your spouse then refuses to sign the affidavit of consent?  In that case, you must have been separated from your spouse for at least a year before you are eligible for a divorce decree. Once you reach the one-year separation period, you will file a different affidavit, alleging that you have been separate and apart for the required one-year time period.  Your spouse will have the opportunity to contest the separation period.  However, once the one-year separation is established, you are eligible for the divorce decree.
It is also important to understand that, just because you are legally eligible to have a divorce decree entered, this does not mean one will be automatically granted.  That is because the Pennsylvania Divorce Code requires the divorce decree and the distribution of property to occur at the same time, except in very special instances.  If you have not reached a settlement of your marital estate, either by agreement or after a trial and decision, then the court will not yet issue the divorce decree.
Consult with a Pittsburgh Divorce Lawyer at Bunde & Roberts, P.C.
If you are considering filing for divorce in Pennsylvania, it's important to understand all of your options. Our knowledgeable lawyers at Bunde & Roberts, P.C., can walk you through the legal issues that may arise in your case. Call 412-391-4330 for a case evaluation.