Postnuptial Agreements: What are they, and Who are they For?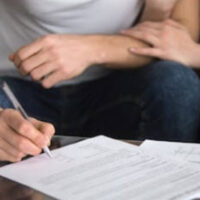 Oftentimes, a couple will enter into a prenuptial agreement before the wedding in order to specify how certain matters will be dealt with in the event of a future divorce or death.  But what should happen if no prenuptial agreement was signed and a reason has arisen for the need for such an agreement?  You have options even if you did not have a prenuptial agreement before your marriage.
What is a Postnuptial Agreement?
A postnuptial agreement is similar to a prenuptial agreement, except that it is entered into after the couple has married.  The postnuptial agreement can do all the things a prenuptial agreement can do, such as determining the distribution of assets in advance of a divorce or death.  This allows the couple to avoid potentially costly litigation, and to have control over these decisions.  A properly drafted postnuptial agreement is a valid, binding and enforceable agreement and it can be used to accomplish your goals.
Who May Benefit From a Postnuptial Agreement?
Sometimes things occur during a marriage that make a postnuptial agreement desirable.  An example may be that one spouse obtains an interest in a family business during the marriage and the other family member-owners want to protect the business from the other spouse in the event of a future divorce or death.  Another example may be that one spouse inherits significant assets and wants to shield not just those inherited assets, but also the increase in value of those inherited assets from the other spouse.  The list could go on and on, but the point is that postnuptial agreements are an available tool, even when no prenuptial agreement was ever entered into.
How to Obtain a Postnuptial Agreement
A postnuptial agreement, like all contracts, should be prepared by a skilled lawyer.  You should discuss with the lawyer your goals, and whether those goals can be accomplished through a postnuptial agreement.  If so, the lawyer will draft an appropriate postnuptial agreement, and will also discuss with you how to approach the topic with your spouse.  It takes two to make a contract, and you will need the consent of your spouse to have a binding agreement.
Questions Regarding Postnuptial Agreements? Call Our Office Today 
Contact a Pittsburgh prenuptial & postnuptial agreement attorney for further assistance. At Bunde & Roberts P.C., we are committed to providing the information you need to make informed decisions regarding your family and planning. For any questions regarding postnuptial agreements, please feel confident contacting our team of family law attorneys at 412-391-4330 today.
Resource:
forbes.com/sites/christinefletcher/2018/09/18/10-things-you-need-to-know-about-prenups/?sh=1e0f862662ba