Understanding the Basics Behind Partition Actions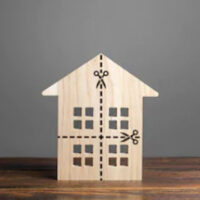 What is Partition?
Partition is a court-ordered division of property. Partition applies to situations where there are joint owners of property. Partition actions normally involve real property but there may be occasions where partition involves other titled assets.
How Partition Is Different From Divorce
For married couples, the Divorce Code will govern how their property is distributed in the event of a divorce.  However, for other joint owners of real property, the Divorce Code does not apply.  In such cases, such as the boyfriend and girlfriend who purchased a house together, or the former husband and wife who were divorced without the court ruling on the division of their jointly held property, partition is a remedy.  A partition may result in the property being physically divided, where possible, or sold to one or other of the owners or sold through a public sale with the proceeds then divided.  Partition actions are governed by statute in Pennsylvania, and there may be defenses and offsets available to the participants.
Questions Regarding Assets and Divorce? Contact Our Office Today
If you have any questions regarding divorce or division of property, have some peace of mind contacting our team of Pittsburgh family attorneys here at Bunde & Roberts, P.C, at 412-391-4330 today.
Resources:
legis.state.pa.us/cfdocs/legis/LI/consCheck.cfm?txtType=HTM&ttl=23&div=0&chpt=35&sctn=2&subsctn=0
pacourts.us/assets/files/page-760/file-5373.pdf?cb=1613620325487