Do Grandparents have rights in Pennsylvania?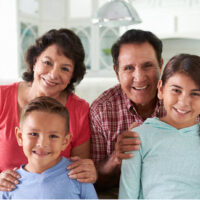 Normally, in custody disputes, the custody action remains between the parents of the children. However, more and more, an increasing number of third parties are stepping in and petitioning courts for some type of custody of the children. These third parties are most often family members, and quite frequently they are the grandparents. If parents agree that either the paternal or maternal grandparents may have visitation with the children, then the issue ends there. The problem begins when a party opposes grandma and grandpa having custody of his or her grandchildren.
Every state handles grandparent custody differently. Pennsylvania law enumerates situations in which grandparents may file an action for any type of physical custody, including partial physical custody.
Circumstances under which grandparents may file for custody
Where a parent of the child passed away
Where the child's relationship with the grandparents originally began with the consent of one of the parent's or under a court order and where the parents have already started a custody proceeding and do not agree as to whether the grandparents should have custody
After being removed from the parents' home, the child has resided with grandparents for at least 12 months
Where the child's relationship with the grandparents originally began with the consent of one of the parent's or under a court order, and one of the following conditions is  met: (1) the child has been determined to be a dependent child, (2) the child is substantially at risk due to parental abuse, neglect, drug or alcohol abuse or incapacity, or (3) the child has, for a period of at least 12 consecutive months, resided with the grandparent, and is removed by the parents, in which case the action must be filed within six months after the removal of the child from the home.
Once grandparents get into court based on one of the three factors listed above, they then have another hurdle to cross. They still must prove to the judge that is in the children's best interest for them to get some type of custody or visitation. In making that determination, the judge will examine several factors:
Factors the court will consider when determining best interest of the children
The wishes of the children (depending on their ages and maturity levels)
The children's relationship with their grandparents
The health of the children and grandparents, including mental, physical, and emotion well-being
The need for stability and continuity in their education, family life and community.
Other relevant factors
Contact a Pittsburgh Child Custody Attorney Today
If you have questions about a current case involving grandparents' rights or any other child custody-related matter, now is the time to hire an experienced family law attorney to fight for you in court. At Bunde & Roberts, P.C., our Pittsburgh child custody attorneys are ready to protect you and the children inside and outside the courtroom. Contact us today for help.