How Higher Education Affects Divorce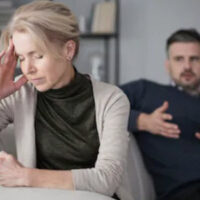 If you or your spouse went to school during your marriage for any type of educational, professional, or vocational degree or program, it can and should be a factor in the division of marital property, as well as in determining spousal support and alimony.
How Education and Vocational Training Affect Alimony  and Property Division
In Pennsylvania, an important factor in determining an alimony award is  contributions of one spouse to the other's education or earning power. For example, if a one spouse took on more childcare duties, the couple paid with their savings for classes for the other, or he or she took on extra hours at work to cover tuition fees so that the other could attend school, this would be taken into account when determining alimony.  The same is true for division of marital assets under equitable division. The spouse's contributions to the other's education or advanced earning ability is a factor in property distribution. While he or she may not have earned as much during the majority of the marriage, his or her sacrifices need to be considered  in relation to an alimony claim and the division of marital assets.
Higher Education and Professional Degrees
Common degrees earned in higher education that have an effect on asset division or alimony can include the following:
Associate's degree
Bachelor's degree
MBA (Master's of Business Administration);
Master's degree;
PhD;
Medical degree (MD, DO, etc.)
Law degree (JD); and
Doctor of Veterinary Medicine.
These degrees are expensive and, of course, time consuming to achieve. Moreover, whether or not a spouse earns their degree during the marriage, is scheduled to earn their degree after divorce, or attended classes and never earned a degree, the expense and time that was put into their education is still a valid element to take into account during divorce.
Division of Student Debt
With the average student loan debt at over $37,000, according to Value Penguin, couples should be very concerned about how this is divided during marriage. Student debt taken on before marriage is not considered marital debt. As such, it is not allocated between the two spouses during divorce. If the debt is taken on during marriage, things become more complicated. In Hicks v. Kubit, the court found that student loan debt should not be divided between the two spouses. It awarded 100 percent of the debt to the spouse who went to school, because they were the one to benefit from the education. However, if any of the debt wasacquired to cover living expenses, that can be included in the marital estate..
Contact Our Pittsburgh Divorce Lawyers Today
If you are going through divorce, you need to talk to an experienced Pittsburgh divorce attorney to ensure that your interests are protected. Reach out to the law offices of Bunde & Roberts at 412-391-4330 today to schedule a consultation with an experienced divorce attorney.
Resource:
valuepenguin.com/average-student-loan-debt#:~:text=The%20average%20college%20debt%20among,outstanding%20in%20student%20loan%20debt.
https://www.bunderoberts.com/do-i-need-an-attorney-in-a-low-modest-asset-divorce/