How to Prepare for an Initial Consultation with an Attorney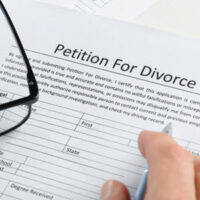 Deciding to file for divorce or getting served with divorce papers is a very stressful and oftentimes a very nerve-racking time. You are concerned about your children's future and your own future as well. Retaining a good attorney should be at the top of the to-do list. Why? Because having an experienced and qualified divorce attorney will ensure that you are protected in the process.
Many potential clients are nervous about the initial consultation with the attorney. Very often, this may be the first time a client has required legal representation and is unfamiliar with the process. In order to make that first meeting as productive as possible, we have compiled a list of things to do or think about before coming into the office for the first time, as well as things to consider during the meeting.
Preparing for an Initial Consultation
Think long and hard about your goals. Write everything down. Be specific.
Gather together all relevant financial documentation. Examples of pertinent financial information may include premarital agreements, post-marital agreements, , wills, tax returns and other evidence of income, personal and business financial statements, documentation of retirement, bank and investment accounts, documentation of mortgages, loans and other debts and similar documents.
Bring copies of the documentation you gathered. The attorney will want to keep copies of everything, so it is best practice to keep the originals for yourself and provide the attorney with copies. You may also put the documents onto a USB flash drive.
Write down any questions that pop into your head during the time leading up to the meeting. Once in the meeting, you should refer to your notes to be sure your questions are answered.
Do not bring your children to the meeting.
During the Meeting
Ask your questions and take notes.
Do not be afraid to tell your lawyer everything. Some aspects of your private life that are relevant to a divorce may be embarrassing. That is completely understandable; but realize that it is imperative for your attorney to know all the relevant facts. You do not want your attorney to be surprised later by a highly relevant fact you did not feel comfortable divulging. The attorney is there to help and protect you.
Ask about the costs. Attorneys understand the financial burden clients going through a divorce feel, and they want to make sure you understand the monetary details as well.
Review the retainer agreement and ask for clarification on any sections you do not understand. Never sign anything you have not thoroughly read.
Make notes about any additional documents and information the attorney needs and follow through with gathering that information.
Contact a Pittsburgh Divorce Attorney Today
If you are thinking about getting a divorce or have already filed, now is the time to hire an experienced attorney to help you through this complicated legal procedure. Our Pittsburgh divorce attorneys at Bunde & Roberts, P.C. will you guide you through the process and protect you and your children.
https://www.bunderoberts.com/common-questions-about-divorce-in-pennsylvania/