Post Divorce Things To Do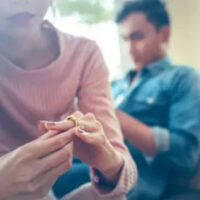 Going through a divorce  can be an incredibly taxing journey, and the tasks do not just end with signing the divorce papers. You must also carry out a large number of administrative duties, as described below.
10 Things You Must Do or Should Consider Doing After Divorce
Divide Property According to Your Agreement—Divide personal property, automobiles, real property, bank accounts, and retirement funds according to the divorce decree.
Change the Title on Your Automobile—This requires taking your spouse's name off the title, and potentially having your name changed on the title to reflect your recent name change.
Update Your Health Insurance—File COBRA documents, report a major life change to request new insurance through the Marketplace, file for Medicaid, or purchase a new policy out-of-pocket.
Change Financial Account Information—When property has been distributed according to the your Agreement, it is time to remove your spouse's name from access to your financial accounts.
Get a New Bank Account—If you still have a shared bank account, get a new one that only your name is on, and use that instead of the old account.
Execute a Deed For Transfer of Real Property—This ensures that any real property is transferred to the correct spouse.
Change Online Passwords—The average American has around 200 online accounts that require passwords, according to Tech Xplore. Chances are, you use the same password, or a variation of that password, for most of your online accounts and social media profiles. These passwords need to be changed after divorce, as your ex-spouse likely knows or can guess many of these passwords.
Change Your Will—You need to update your will, and potentially any living trusts, that are affected by the divorce.
Change or Cancel Your Life Insurance Policy—Depending on the terms of your Agreement, you may need to leave your spouse and children as the beneficiaries. If not, consider changing the beneficiaries to your children, or cancel your life insurance policy if you do not have children.
Change Your Name—It is your choice if you want to keep your spouse's last name or not. If you want to change it, you will need to file a Notice of Intention to Resume Prior Name with the Court, and ensure that your passport, driver's license, Social Security card, bank accounts, car title, and other accounts and property reflect your new name.
Legal Issues That May Arise After Divorce Has Been Finalized
Child support and custody arrangements can be modified depending on major life circumstances. An attorney can help you modify or defend against a modification of the following:
Modifications to Child Support;
Enforcing Child Support Payments; and
Child Custody Modifications.
A Pittsburgh Divorce Attorney Can Help
An experienced divorce attorney at Bunde & Roberts, P.C. can help you through divorce, as well as help ensure that all the terms of your Agreement are implemented post-divorce, including the distribution of property, ensuring that support obligations are paid, and, when necessary, request modifications to support payments and/or the child custody agreement. Call our Pittsburgh divorce attorneys at Bunde & Roberts today at 412-391-4330 to schedule a consultation.
Resource:
techxplore.com/news/2018-12-passwords-ready.html
https://www.bunderoberts.com/equitable-distribution-what-business-owners-need-to-know/