Protecting Your Family Heirlooms In A Divorce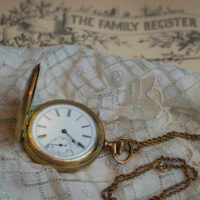 Divorces can sometimes turn into messy affairs that bring out bad behavior in otherwise civilized folks.  Sometimes negative conduct extends to acts designed to punish the other spouse.  Family heirlooms may become the target of a spouse looking to exact revenge.  Here are some things to consider.
Things To Keep In Mind
In Pennsylvania, heirlooms that were brought to the marriage or inherited or received as a gift by one spouse alone during the marriage are not considered to be marital assets.  Only the increase in value of such an item from the date of marriage and/or date of acquisition until the date of separation is marital.  However, this may not stop the vengeful spouse from trying to abscond with these items or, worse yet, damage them knowing that the sentimental value to the other spouse may far exceed the actual monetary value.
If you know that you are headed for a divorce, and if you have any concern that your spouse may act in such a vindictive manner, it may be a good idea to protect your family treasures by moving them out of reach.  For example, it may be wise to open a safe deposit box and put your grandmother's jewelry, your father's coin collection and your childhood baseball cards in it.  These small but possibly very valuable items sometimes have a way of disappearing, so taking such preventative action is a lot easier than trying to recover irreplaceable things.
Sometimes it is not possible to move things because of size, location or other considerations.  In that case, it is always a good idea to make a photographic or video record of the items so that their existence, location and condition can be readily demonstrated.   They say that a picture is worth a thousand words.  This is especially true when your spouse denies that your grandmother's ruby ring existed in the house, or claims that the baseball cards were always in the poor condition that they are in now.  Of course, this advice extends only to your own non-marital assets.  You should not remove the non-marital assets of your spouse.  But you may want to take photos or videos incase those items disappear as well.  Those photos may make it possible to determine the increase in value of a non-marital item even if it is no longer present.  You may also want to be sure to keep copies of any insurance policies that specifically identify such items.  These policies can be very useful in a later divorce.
Protecting Your Heirlooms During A Divorce
The help of a trusted Pittsburgh divorce attorney is crucial if you don't want your spouse to treat you unfairly. If you are about to embark upon, or in the midst of a divorce, Bunde & Roberts can help you. Please reach out to us to schedule a consultation.
 Resources:
legis.state.pa.us/cfdocs/legis/LI/consCheck.cfm?txtType=HTM&ttl=23&div=0&chpt=35&sctn=1&subsctn=0
gossipcop.com/kanye-west-taking-back-50-million-in-gifts-from-kim-kardashian-in-divorce/177736/