A Tip For Moving Toward An Amicable Divorce In Pennsylvania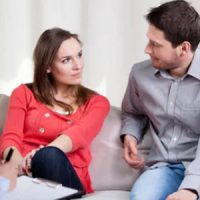 Many spouses embroiled in caustic divorce litigation can only dream about the "amicable divorce." These are cases in which both spouses seem to be able to reach agreements on the tough issues, resolving their differences in a non-confrontational way. Other spouses fight until the bitter end, but amicable spouses simply want to attain peace and move on with their lives. Often, these amicable spouses have realized that their marriage should no longer continue, and they may be parting ways as friends. So, what's the best first step to reaching an amicable divorce in Pennsylvania?
Even if it seems at first like your divorce will proceed smoothly, you still need the help of a qualified, experienced divorce attorney in Pennsylvania. These legal professionals can help you resolve your divorce in the most efficient way possible. With their help, you can put your divorce behind you and start a new chapter in your life.
You Need to Identify a Date of Separation 
The official date of your separation is important for many reasons, including determining what assets are and what assets are not marital property. You can be separated from your spouse while still living in the same house. However, you need a specific date of separation, preferably reached by agreement.
If you choose to live together in the same home for some period of time, you'll need to clearly define when your separation actually occurred. If you can't agree on this date, you will may have to resolve it through litigation, which is often emotionally and financially difficult. If you can eliminate a dispute over the date of separation early on, you will have also eliminated, for the most part, conflict over the characterization of your assets as marital versus nonmarital.  This could go a long way toward streamlining the process and moving your case from conflict to resolution. 
Enlist the Help of a Qualified Attorney 
For help from a skilled Pittsburgh divorce lawyer, contact Bunde & Roberts, P.C. Amicable divorces are obviously beneficial for everyone involved, but you still need to go through all the necessary legal steps to end the marriage. With our assistance, you can approach your divorce in a professional manner while maintaining the goal of an amicable divorce. Reach out today, schedule your consultation, and take your first steps toward resolving your case.