TIPS FOR COMMUNICATING WITH YOUR LAWYER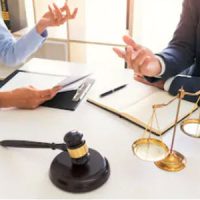 Read all correspondence and keep it in a file for future use and reference.
To keep you informed of your case's progress, your lawyer should provide you with copies of pleadings and correspondence throughout the case. You should familiarize yourself with these documents.
In order to do the best job that I your lawyer can for you, he or she will need all the facts surrounding your particular situation. If you are nervous or afraid to tell your lawyer something, it may be easier to put it in writing. However you decide to communicate the information, remember — you are your lawyer's eyes and ears. He or she must have all of the facts in order to represent you properly. For example, if you take the witness stand and the opposing counsel knows something important that your lawyer does not, the information could be used against you and your lawyer will not be properly prepared to defend against it. Let your lawyer decide which information is critical to your case and which is not.
Call your lawyer regarding any questions or problems that arise.
If your lawyer is not available, ask to speak to his or her paralegal, legal assistant and/or secretary. They will always offer any assistance they can. If you find that you are calling frequently, make a list of questions and save them for one call. This will help you prioritize and focus your concerns and allow your lawyer to proceed with your case in an organized and coherent manner. If you wonder about dating, money, changing the locks, credit, or whether you should work, please make the call.
Consider keeping a daily diary.
This will provide you with a record of events and will help you to document questions which may arise.
Write down in detail any problems or questions that worry you and forward them to your lawyer.
This helps provide direct information and enables your lawyer to pinpoint and perhaps head off future problems. This also becomes a part of your file for future use and review.
Discussing your case with others.
You should not discuss your case with anyone without first telling your lawyer. Oftentimes, your well-meaning family and friends may offer advice about your case. Frequently, such advice is ill-advised, and you should be cautious when receiving it. The facts surrounding your case are unique, and require legal advice tailored specifically to those facts and circumstances. Do not sign anything involving the case without showing it to your lawyer first. Furnish him or her with names, addresses, and phone numbers of all witnesses you may want to call at trial, and explain to your lawyer what facts they can testify about. Also, advise your lawyer if you hear anything that might affect your case.
Enlist the Help of a Qualified Attorney 
For help from a skilled Pittsburgh divorce lawyer, contact Bunde & Roberts, P.C.