Am I Eligible For An Increase In My Child Support?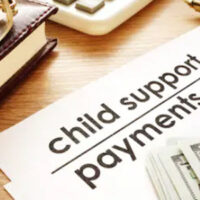 Seeking a Modification of Child Support
Sometimes circumstances change after a child support hearing has occurred and a child support order has been issued, or after the negotiation of an agreed upon amount of child support.  These changes circumstances may include:
Increases in the payor parent's income or decreases in that income not associated with misconduct
Increases in the payee parent's income or decreases in that income not associated with misconduct
Loss of employment for reasons other than misconduct, such as layoffs, furloughs, restructuring and similar situations
Reduction or loss of income due to disability
Other substantial and continuing changes in the circumstances of the parties which affect their income
Presenting Your Case For Or Against Modification
To present a valid request for modification, or to successfully defend against a request for modification, the moving party has to provide sufficient evidence to demonstrate that there has, or has not been, a change of circumstances since the entry of the last order.   This is best done by an experienced lawyer who understands what evidence would support a modification request, or how best to defend against one.
We strongly encourage against handling this yourself and instead, encourage you to lean on our guidance.
Are You Trying to Increase Or Decrease Your Child Support Order?
Please contact us today to discuss your situation. Our team of Pittsburgh family attorneys here at Bunde & Roberts will help you pursue your increase or decrease in child support.
Resource:
pacodeandbulletin.gov/Display/pacode?file=/secure/pacode/data/231/chapter1910/s1910.19.html&d=reduce