Can A Child Testify In A Pennsylvania Domestic Relations Trial?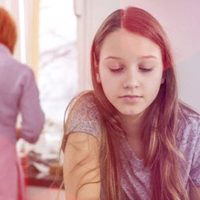 A child may have very useful information that can impact a divorce, support or custody trial in Pennsylvania. But will that testimony have an impact? In some cases, minors have crucial information that can help clarify issues. If you believe that your child's testimony can help you, you might be wondering whether or not they can be called as a witness. While this process can be stressful for a child, you may feel like there's no other option but to put them on the stand. But is this possible? What if you believe that your child has been misled by your spouse, and encouraged to give false testimony?
All of these questions and many others can be answered by a qualified, experienced divorce attorney in Pennsylvania. The attorney can guide you through every stage of your divorce, support or custody case, including the trial process. If you are concerned about matters related to witnesses and evidence, it makes sense to talk things over with your attorney beforehand. With the right legal assistance, you can present evidence or respond to witnesses in an effective manner.
Family Members As Witnesses 
Family members are not always the most credible witnesses. The court is well aware that these individuals may have strong biases towards members of their own family. If a child has been led to believe by one parent that the other parent is somehow evil or "bad," this will be quite obvious in many cases. In contrast, the child may not be taken seriously if they appear coached to "sing the praises" of one parent.
Not only is a child of young age easily influenced, they may not be speaking objectively. They are part of the family, and so they may not be able to objectively view a situation without being influenced by their own biases.
There is No "Minimum Age" for Witnesses 
You don't have to be a certain age to testify as a witness during a trial. As long as an individual can communicate clearly and distinguish between truth and lies, they can serve as a witness.
Young witnesses should be handled carefully, and unique steps may need to be taken. For example, if they tell the court that they have suffered abuse at the hands of a parent, they may be very ashamed, embarrassed or scared. This means that interviewing the witness in front of a courtroom filled with people may be impossible. Children are routinely interviewed in private by judges, especially when expressing concerns about a parent.
Enlist the Help of a Qualified Attorney Today 
If you have questions about whether or not your child can testify in a domestic relations trial, get in touch with the Pittsburgh family lawyers at Bunde & Roberts, P.C. We can answer your questions and give you guidance about witnesses and evidence. With our help, you can approach this difficult situation with confidence. Book your consultation today.
Resource:
pbs.org/wgbh/pages/frontline/shows/innocence/readings/childwitnesses.html