THE 3000 FOOT VIEW OF YOUR DIVORCE CASE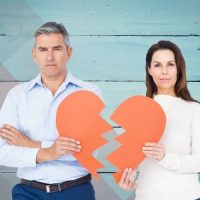 Once your lawyer has been retained, he or she will begin work on your family law problem. Alternative dispute resolutions, such as mediation, are options you may want to talk about, as well as whether or when to file for divorce.
Lawsuits proceed in different ways. Here are some examples to help you discuss strategies. If you institute the suit, you will be referred to as the "plaintiff" or "petitioner." The other party will be the "defendant" or "respondent." Your lawyer will file papers (a "petition" or "complaint") with the proper court and make service ("delivery") of the papers on your spouse. Generally, pleadings will be submitted to you for approval before they are filed.
In Pennsylvania, actions for support, custody, divorce, and property distribution may occur as separate and distinct proceedings. In fact, these actions may each be heard by a different decision maker. Local rules governing these procedures vary from county to county.
Actions involving contested divorce, property distribution, alimony, and counsel fee issues typically begin with a conciliation before the Judge assigned to the case. As with support and custody actions, each county has local rules which govern these proceedings. The conciliation provides the Judge with the opportunity to become acquainted with the facts and circumstances of the case. If the case does not result in a settlement, a hearing will take place. The hearing may be conducted by the Judge, or by a Divorce Hearing Officer appointed by the court to sit as the fact finder and decision maker. If the case is heard by a Divorce Hearing Officer, either party may file exceptions. If exceptions are filed, the record of hearing and counsels' briefs are reviewed by a Judge, and counsel argue the exceptions before the Judge.
Dissolving a marriage requires that everyone work together so that a bad situation doesn't get worse. It is in both sides' best interests to act in a civilized, courteous manner and to negotiate in a way that will defuse tensions, avoid hostility, and maximize the ability of the parties and the lawyers to arrive at a fair and reasonable settlement.
Experienced family lawyers know, and countless studies confirm, that an agreement negotiated between the parties is the best possible outcome, because it allows them to fine-tune matters that courts are ill-equipped to resolve. After all, the court will never know a case as well as the parties and their lawyers. A negotiated settlement almost always costs less than a litigated case.
In a small percentage of cases, however, despite everyone's best efforts, settlement cannot be reached. This may be due to the parties' unrealistic expectations, a dispute over the facts or the law, novel circumstances or issues, or one party's unwillingness to grant the other a divorce.
No settlement will be reached without your consultation and approval.
If it seems unlikely that your case will settle, or if you and your lawyer determine that setting a trial date might encourage settlement, your lawyer may request a trial date. After all pretrial discovery has been completed, the case will be scheduled for trial. A pretrial conference is usually mandatory and serves to bring all parties together before the Judge for the purpose of settlement. The pretrial conference is not a trial; no witnesses need be alerted. If at a pretrial conference you and your spouse are able to settle all matters in dispute, the resolution is often recited on the record before the Judge and a court reporter. If settlement is not reached, another pretrial conference or an actual trial may be scheduled.
At the trial, witnesses may be called and documents presented to substantiate your and your spouse's position on property or other issues. The balance of the testimony will focus on matters in dispute. The Judge may render a decision immediately after hearing all the testimony or study it further and inform you by mail within a few days, several weeks or sometimes even months. After the Judge notifies you of the decision, your lawyer may seek to further clarify or argue points before the ruling becomes a final order. The time between the filing of a divorce complaint and the trial will depend on many factors. A period of two years or more is not unusual.
Sometimes a person wants to be single and thus eligible to remarry before all the issues in the divorce are resolved such as property division, alimony, or counsel fees. It is possible to bifurcate the divorce, which means divide it in two. The issue of marital status is separated from all other issues. However, bifurcation is not favored by the Divorce Code and is rare.
To complete property transfers after settlement or trial, deeds and other documents must be signed and recorded. This can take several weeks and requires your cooperation. An appeal is a separate proceeding for which you will want to retain counsel. Bear in mind that your time to appeal is limited.
If you have questions about divorce, contact the skilled Pittsburgh divorce lawyers at Bunde & Roberts, P.C. Over the years, we have assisted numerous spouses in Pennsylvania, and we know how to help you achieve a positive resolution as quickly as possible.