Does Shared Custody Mean You Don't Pay Child Support?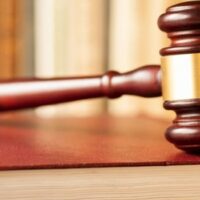 Many believe that shared custody eradicates child support. While child support may be impacted by the degree of custody, it isn't completely eliminated. Child support is determined by the Pennsylvania Support Guidelines, and there are various factors tying that apply to the calculations.
If you go to Court to determine child support (rather than negotiating it outside of Court), it's the outcome will be a child support order. Here is some basic information you should know.
There Are Several Factors in Determining Child Support
Pennsylvania courts start with the Pennsylvania Support Guidelines to calculate child support. The first step is to determine both parents' net monthly incomes. Net income is income after taxes and certain other deductions. This may be a challenging analysis if one or both parents is self-employed or derives income in a less traditional manner than a paycheck and W-2.
The next step is to determine the amount of custody each parent has. In Pennsylvania, custody is measured by overnights. The Pennsylvania Guidelines assume that a parent has 30% of the overnights. Therefore, once the amount of custody is determined, 30% is subtracted from the actual number of overnights. If a parent has at least 40% of the overnights, there is a rebuttable presumption that the payor is entitled to a reduction in the Guideline amount of support.
Other factors that may apply to the calculation include the payor's share of child care expenses, the payor's and payee's share of any health insurance premiums, unreimbursed medical expenses and such other expenses as the Court may include.
There is Still Child Support During Shared Custody
If each parent has a child 50% of the overnights, might assume that neither parent has to pay support. But this assumption is not accurate. Generally, the parent with the higher net monthly income will pay child support to the other parent.
The Pennsylvania Support Guidelines will be applied to this situation, and the payor will receive an adjustment based on 50% custody.
Child Support Can Be Negotiated
Between you and your ex-spouse, it is possible to negotiate child support. However, you do want to consult with an attorney to determine an appropriate amount, and to reduce the agreement to a consent order or written Support Agreement. If you can't agree, then you always have the option of proceeding with the Court.
Because the determination of child support may be complex, it's important to engage with professionals. Make an appointment with Bunde & Roberts P.C. today to discuss your case.