Frozen Embryos – The Intersection Of Technology And Child Custody In Pennsylvania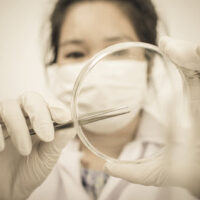 New technology continues to alter the legal landscape in Pennsylvania. One of the most notable examples in the context of family law is the rise of assisted reproduction technology. This might not be the most common way to conceive in the modern era, but it is gaining popularity. Couples and individuals may decide to freeze embryos for a number of reasons. For example, perhaps the prospective mother is about to undergo medical treatment that might impede her ability to conceive. In order to circumvent any issues with fertility at a later date, freezing embryos might be a solution.
If you are dealing with a custody dispute that involves frozen embryos, it's a good idea to get in touch with a qualified, experienced family law attorney as soon as possible. This complex issue demands the assistance of a legal professional who is well aware of the issues and the law in Pennsylvania regarding this topic. While this may be a controversial and evolving topic, you should approach  it with the  confidence of having a skilled family law attorney on your side.
Groundbreaking Decision in 2012 
History was made in 2012 when Pennsylvanian courts faced their first major decision on the subject of frozen embryos. The objectives of each prospective parent were at odds: the wife wanted to retain custody of the embryos, while the husband wanted them to be destroyed. The Superior Court decided in the wife's favor, allowing her to conceive using the frozen embryos.
These embryos were frozen at a time when the wife was going through a battle with cancer, and she believed that the chemotherapy she was about to have would leave her infertile. Before she went through eight cycles of chemo and 37 rounds of radiation, she fertilized 13 embryos with her husband's sperm and her eggs. The couple later divorced, and the wife was granted possession of the embryos.
Issues Related to Frozen Embryos 
The difficult issue arising from this case is whether or not parenthood could be forced on the husband.  Husband obviously did not want the frozen embryos to be born. On the other hand, wife felt like this was her only chance at having a family. Because of this conflict, the Court needed to weigh in on each of the prospective parent's needs and goals. Although this case was decided in favor of the prospective mother, cases in other states have gone in the opposite direction.
How to Avoid a Conflict 
There are ways to avoid this conflict such as by signing an Agreement that outlines how such embryos will be handled in the event of divorce. You don't need to leave this difficult decision in the hands of the court, and you can retain a degree of control over what happens.
Enlist the Help of a Qualified Attorney Today 
For help from a skilled Pittsburgh child custody lawyer, reach out to Bunde & Roberts, P.C. today. We have helped parents with many child custody battles in the past, including those that deal with complex issues. We are familiar with the laws that surround assisted reproductive technology in Pennsylvania, and we'll help you approach this issue in a thoughtful manner. Contact us to schedule your consultation today.