What Are Prenuptial Agreements, And Why Might I Need One?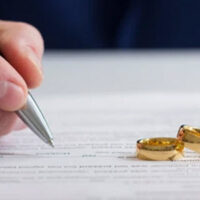 If you've ever read a news story about a celebrity divorce, you've probably heard the term "prenuptial agreement." But what does this phrase actually mean? Why do people sign prenuptial agreements, and are they only for rich celebrities? Why might you need a prenuptial agreement?
These are all important questions, and they're probably best left answered by a legal professional. Get in touch with a qualified, experienced family law attorney in Pennsylvania, and you can learn all about prenuptial agreements from a legal professional who thoroughly understands this topic. Not only that, but your lawyer can also help you decide whether or not this is the right choice for you. If you end up moving forward with a prenuptial agreement, your attorney can then help you proceed in an efficient, confident manner.
What is a Prenuptial Agreement, Anyway? 
Also known simply as a "prenup," a prenuptial agreement is a legal contract that spouses sign before they get married. Spouses agree beforehand on all matters related to property division if the marriage ends in divorce. This legal contract is recognized by the courts in Pennsylvania, and it supersedes the normal process after a divorce. In other words, the prenuptial agreement dictates what happens to spouses' property after the divorce, and the normal laws are not followed.
Do You Need a Prenuptial Agreement? 
At first glance, a prenuptial agreement might sound like an obvious option. After all, many spouses prefer to have some degree of control over what happens in the event of a divorce, rather than leaving it all up to Pennsylvania's legal system. Serious matters related to your divorce could be decided by a judge and jury if you do not make a prenuptial agreement.
. In order for a prenuptial agreement to be valid, it needs to be worded very carefully, and an experienced attorney should be used. Some individuals avoid prenuptial agreements because they believe these contracts may offend their future spouses. After all, no one likes to be reminded that their marriage may one day fail. However, signing a prenuptial is simply a smart move, and logically-minded couples should recognize this without getting too emotional.  The simple fact is this: all marriages are going to end one of two ways.  Those ways are divorce or death.  A prenuptial agreement can cover both so that there is no uncertainty when they occur.
Prenuptial agreements can be crafted to cover the specifics of your situation.  For example, if you are older and have already been married before but are considering getting remarried, a prenuptial agreement can protect your assets for your children.  Also, if you are younger and getting married for the first time but have involvement in a family business or might be receiving gifts from your family, your interest in the business or the gifts can be protected.  Prenuptial agreements can be drafted to do what you want them to do and you do not have to waive all of your rights from the marriage in the agreement.  An experienced family law attorney can assist you in achieving your goals with a prenuptial agreement.
Enlist the Help of a Qualified, Experienced Family Law Attorney Today 
For assistance with your case from a skilled Pittsburgh family lawyer, reach out to Bunde & Roberts, P.C. We are extremely familiar with prenuptial agreements, and we can help you decide whether or not this is the right choice for you. Remember, you don't have to be a rich celebrity to benefit from a prenuptial agreement. This can be a smart choice for virtually anyone heading into a marriage. Reach out today, book your consultation, and we can help you move forward in a confident manner.