How Long Does The Divorce Process Take In Pennsylvania?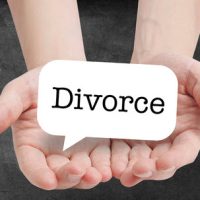 If your marriage is clearly over, you might be wondering how long you have to wait before you can move on with your life. The answer depends on a number of factors, as no two divorces are the same. That being said, your chances of moving through the process smoothly and efficiently will improve by getting in touch with a qualified, experienced divorce attorney as soon as possible.
There are some delays that are unavoidable when it comes to divorces in Pennsylvania. That being said, a divorce professional can help you navigate these delays and resolve your divorce case as quickly as possible.
The One-Year Waiting Period 
The first thing you need to know is that many spouses will need to wait one year before being eligible for a divorce decree to be entered.  This is because, according to Pennsylvania law, a married couple generally must be "separated" for 12 months before obtaining a divorce decree if both parties do not consent a divorce decree being entered.  The definition of "separation" is that the couple has ceased their normal husband and wife relationship. This would include separating themselves financially and ceasing to be intimate with each other.  It is possible to be separated but living under the same roof.  In Pennsylvania, there is no "legal" separation.  Separation is a factual issue to be determined in each specific case.
The Affidavit of Consent 
The one-year waiting period may be shortened if both sides agree to file their respective Affidavits of Consent. These Affidavits cannot be filed sooner than 90 days from the date of filing and service of the divorce complaint.    In that case, the filing of the Affidavits of Consent will lessen the waiting time for a divorce decree.  However, the court will still not enter a divorce decree until the parties have also agreed, or the court has ruled on, the distribution of the marital assets.
Fault-Based Divorces 
Fault-based divorces, though increasingly rare in Pennsylvania, also reduce the waiting time for a divorce decree. This is when one spouse is able to prove that another spouse engaged in some form of marital misconduct. In order to pursue a fault-based divorce, you must establish grounds, including the following:
Bigamy
Desertion
Adultery
Cruelty
Imprisonment
Indignities
While a fault-based divorce may result in a reduced waiting time, this path is generally much less favored because it requires the parties to air their grievances and personal matters through a trial. Although the time between filing the complaint and receiving the decree in divorce may be shorter, pursuing a fault divorce will almost certainly lead to more legal fees for both parties.
Reach Out to an Attorney for Help 
If you have questions about divorce, contact the skilled Pittsburgh divorce lawyers at Bunde & Roberts, P.C. Over the years, we have assisted numerous spouses in Pennsylvania, and we know how to help you achieve a positive resolution as quickly as possible. Schedule your consultation today, and we can explore your unique situation together before establishing a clear timeline.
Resource:
legis.state.pa.us/cfdocs/legis/LI/consCheck.cfm?txtType=HTM&ttl=23&div=0&chpt=33&sctn=1&subsctn=0