Interesting Child Custody Cases Involving Covid-19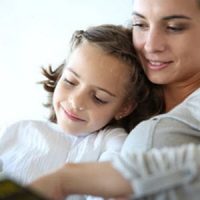 Covid-19 has changed the dynamic of child custody considerably, and there are all kinds of interesting news stories around the world that relate to this subject. Of course, it's probably not so "interesting" for parents who are just trying to ensure the safety of their children. The question of whether or not to vaccinate children has divided many, and that division is stronger than ever within families. Pennsylvania parents should be aware that resolving this issue may not be so easy, and it may involve a need for court intervention.
If you need to go to court in order to obtain a decision about your child's vaccination status, you'll need help from a qualified, experienced child custody attorney. These custody disputes can be quite complex, so it's best to work with the most experienced attorney you can find. Fortunately, we are among the best attorneys in Pennsylvania with the knowledge and resources to help you address these matters.
A Recent Notable Pennsylvania's Vaccination Case 
A notable vaccination custody case in Pennsylvania occurred in October of 2021, when the Family Court allowed a father to vaccinate his daughter against the mother's will. The judge opined that "the science is clear," and that "vaccinations save lives." The mother and her attorney strongly disagreed with the decision, calling it "upsetting" and "concerning." It was suggested that her attempts failed because she called expert witnesses that were holistic doctors, and their testimony was seen as unreliable. However, most agree that this does not represent a firm precedent, and other cases may go in the opposite direction depending on the facts and circumstances.  No matter which side of the dispute you are on, you need a seasoned and qualified lawyer to advocate your position.
Other Examples Throughout the Nation 
There have been other examples of courts changing custody due to the parent's position on vaccination. In one such case, a Chicago judge prevented a mother from seeing her son until she got vaccinated – although this order was later vacated. Another judge in New York prevented a father from visiting his children unless he received the vaccination or received regular tests. Despite individual cases like these, legal experts disagree on whether courts have the authority to stop parents from seeing their children in this situation, and this broader issue might ultimately end up in the United States Supreme Court. In related news, a Senator in Oklahoma has introduced a bill that would prevent healthcare organizations from "bribing" parents to have their children vaccinated. It is clear that we are in uncharted territory as it relates to custody and vaccines.
A Notable Case in Canada 
Canada has also seen a number of notable custody cases involving Covid-19. A judge in Windsor, Ontario famously decided that a father should not see his children because of his anti-masking beliefs. He was subsequently given reduced visitation, and these visits will be supervised to make sure he doesn't express his controversial views in front of his children.
Enlist the Help of a Qualified Attorney Today 
The dedicated Pittsburgh divorce lawyers at Bunde & Roberts, P.C. can help you today. We know that the vaccination status of your child can lead to possible conflict with the other parent. We can help you enforce your rights to make important healthcare decisions that impact your children, so get in touch at your earliest convenience. With our assistance, you can seek a positive outcome in an effective, confident manner.
Resources:
cbc.ca/news/canada/windsor/windsor-covid-19-custody-decision-1.5937278
law.com/thelegalintelligencer/2021/10/13/pa-judge-sides-with-father-seeking-to-vaccinate-daughter-over-mothers-objection/?slreturn=20220027092417