How Reproductive Technology Can Affect Custody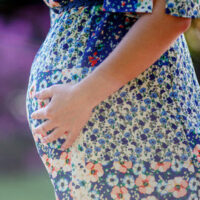 There are many reasons people may consider using reproductive technology, from combat troops freezing sperm in the event that they do not return to cancer patients freezing embryos, eggs, or sperm before receiving chemotherapy, to couples having difficulty getting pregnant and relying on a surrogate to carry their child for them. Modern medical technology has allowed countless mothers and fathers to conceive children against all odds. However, with these existing and emerging reproductive technologies exists potential legal issues, and many state and federal laws have not caught up to the challenges of custody issues surrounding assisted reproductive technology.
Terminology for Assisted/Artificial Reproductive Technology
In Vitro Fertilization—A process that involves manually combining a woman's egg with sperm, outside of her body. The egg can then be re-inserted into that woman's uterus, resulting in her becoming pregnant, or the egg can be inserted into another woman called a surrogate.
Artificial Insemination—The introduction of sperm into a female in order to achieve pregnancy through in vivo fertilization.
Frozen Embryo—An egg or eggs are removed from the uterus and fertilized with sperm (in vitro fertilization) resulting in an embryo or multiple embryos. These are then frozen for future use, according to the National Institute of Health.
Frozen Egg—Eggs can also be removed and frozen for future use. A frozen egg, however, is not fertilized by sperm via in vitro fertilization.
Frozen Sperm—Sperm that is frozen for future use.
How Artificial Reproductive Technology Can Lead to a Custody Battle
There are many circumstances in which custody of children resulting from the use of reproductive technology, as well as the disposition of frozen sperm, frozen eggs, or frozen embryos, may become the subject of litigation. For example, a wife who is a party to a divorce action may want to retain  her frozen embryos in order to get pregnant later, but her husband may object to being a father in this situation. Or, a surrogate who carried a child to term for a couple may seek  custody or visitation of the child.  Regardless of the situation, an experienced attorney can help.
Call a Pittsburgh Artificial Reproductive Technology Custody Attorney Today
The law surrounding reproductive technology can be vague or non-existent, and the subject is constantly evolving. Often, controversies erupt over legal documents that couples sign. If you have family law questions about a reproductive technology issue, you need an attorney with experience handling these often complex matters. Contact a Pittsburgh family attorney today at Bunde & Roberts. Call us at 412-391-4330 to schedule a consultation.
Resource:
npr.org/sections/health-shots/2015/08/22/433535994/after-a-divorce-what-happens-to-a-couples-frozen-embryos
https://www.bunderoberts.com/prenuptial-agreements-what-they-are-used-for-and-when-you-should-have-them/