How To Divide Personal Property In A Pennsylvania Divorce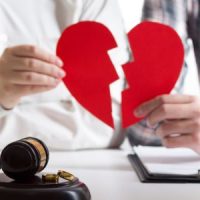 While most spouses are focused on the big picture items like real estate, investments, business interests, cash assets and bank accounts during a divorce, the little things can generate a surprising amount of disputes. A legal battle over an antique vase might sound outlandish, but it happens more often than one would imagine. If spouses are already bitter and combative about their circumstances, these smaller matters can easily lead to a deadlock. If you're approaching divorce in Pennsylvania, it's important to explore how to divide personal property items in the most efficient way possible.
The first step should always be to talk it over with a qualified, experienced family law attorney in Pittsburgh. That lawyer can help you approach even the smallest details of your divorce in an effective manner. Working with a qualified divorce lawyer can help you to avoid unnecessary disputes over these matters.
The General Process 
The general process is straight forward. First, you must determine which items fall into the category of marital property (items accumulated during the marriage), and which are separate property (items accumulated after or before the marriage by one spouse, or which fall into another exclusion). Only the marital property will be distributed. Once you have identified the property involved, you may need to appraise some of the items, especially valuable antiques, collectible cars, artwork and jewelry. Note that the standard of value used by the court is "fair market value," which is the value a willing buyer will pay a willing seller if neither has to buy or sell and both have all of the information about the item. Once values are determined, you and your spouse will need to distribute these items among you in an equitable manner. This may be based on value, or some other measure such as who acquired the item, who uses the item or some consideration of sentimental value.  You should try to establish a deadline for accomplishing the division, and you should also try to compromise whenever possible.
It's Not Worth Fighting for Every Item 
The simple truth is that in many cases, it's just not worth fighting over the small things. The reason for this is quite simple. The amount of money you spend paying for the overall legal process associated with these minor disputes may outweigh the actual value of the item itself. Of course, things change when certain items have significant sentimental value. But fighting for weeks over who gets the antique vase may be a waste of your resources.
 A Suggested Approach 
The best solution to this problem, whenever possible, is to work things out with your spouse, outside of the courtroom.  One approach is to jointly prepare a list of all the personal property involved, and alternate turns "claiming" the items. The process would continue until all of the personal property has been claimed. There are several other simple approaches to this matter which do not involve a courtroom.  An experienced family law attorney has dealt with these matters and can effectively guide you through the process.
Enlist the Help of a Qualified Attorney Today 
For help from a skilled Pittsburgh family lawyer, reach out to Bunde & Roberts, P.C. Whether you're dealing with major financial issues or smaller details, we can help you resolve these disputes and move forward with your divorce. Our goal is to help you achieve your goals. We understand that even the small things can be very important, and we'll help you work your way through the process. Book your consultation today.
Resource:
forbes.com/sites/jefflanders/2011/04/12/understanding-how-assets-get-divided-in-divorce/?sh=505739e2b663