Preparation for a Custody Hearing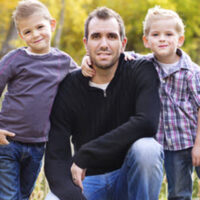 Entering a courtroom can be quite intimidating if it is not something you do on a regular basis. That anxiety is exponentially compounded when you are one of the parties in the case and sitting up at the table in front of everyone. In addition to the anxiety and stress you are feeling, other emotions come into play: anger toward the other party, sadness about the dissolution of your family, and fear of losing your children. We are talking about a custody hearing.
Tips for Preparing for the Custody Hearing
Hire an experienced family law attorney. There is simply no substitute for having a good attorney. Listen to your attorney.
Through your attorney, educate yourself on the custody laws in Pennsylvania.
Always keep in mind the judge's main concern is the best interest of your children. Look at and discuss with your lawyer the factors in the statutes the judge uses to help him or her determine what is in the best interest of your children.
Provide your lawyer with copies of everything you believe to be important to your custody case. That may include copies text messages, pictures, emails, and any other documentation you want the lawyer to review.
Arrive for a custody proceeding on time and dress respectfully.
Do not interrupt the judge, your lawyer, a witness, or the other party.
Tell your lawyer about any witnesses you believe may help your case.
Create a binder for your lawyer. Include your children's school records, their medical records, and their calendars
Take deep breaths and stay calm.
Contact a Pittsburgh Divorce Attorney Today
If you have an upcoming custody hearing, now is the time to hire an experienced family law attorney to fight for you in court. At Bunde & Roberts, our Pittsburgh child custody attorneys are ready to protect you and your children inside and outside the courtroom.
https://www.bunderoberts.com/my-kid-wants-to-live-with-their-other-parent/