Some Tips For Handling Your Children During A Divorce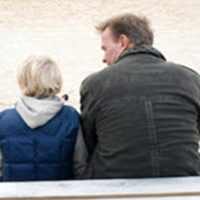 Divorces can have a tremendous  impact on the children in the family. So how do you mitigate  this impact? What can you say to your children when you're trying to explain the divorce? What shouldn't you say to them?
These are all important questions, and they're probably best answered by a legal professional. Team up with a qualified, experienced family law attorney in Pennsylvania, and you can approach this matter in a confident, thoughtful way. A divorce attorney can give you targeted legal advice based on your specific situation. They can let you know how you should be dealing with your children during this difficult time, and what you should avoid.
Do Not Criticize The Other Parent in Front of Your Children 
During this emotional and potentially frustrating time, it may be tempting to "vent" to your children about the conduct of the other parent. However, doing this can result in serious legal consequences, as it may negatively impact your  case. If a court learns that you have been denigrating the other parent in front of your children, they may come to the conclusion that you're not willing to cooperate. Pennsylvania considers a range of factors when awarding custody, and one of those factors is a parent's willingness to co-parent and cooperate with  the other parent.
Do Not Use Your Child as a Messenger 
Using your child as a messenger  is a bad tactic. If you wish to communicate with the other parent , you should do it directly. If you can't face interacting with them directly, you can always send an email or even a letter. When you use your child as a messenger, you put unnecessary stress on  the child. This might also impact future custody issues, as it may demonstrate that you are not willing to communicate effectively with  the other parent.
Avoid Talking About Finances in Front of Your Children 
You should also avoid talking about the financial aspects of your divorce in front of your children. Even if you're frustrated about issues such as spousal or child support, don't make these frustrations known to your child. This may cause the child to believe that they are to blame, and that they are the source of your issues.
Enlist the Help of a Qualified Attorney Today 
For help from a skilled Pittsburgh family attorney, contact Bunde & Roberts, P.C. We have considerable experience with divorces in Pennsylvania, and we can make sure you're handling this situation in the most effective way possible. Dealing with your children during this traumatic time can be difficult. With our help, you can make this process as easy as possible for your children while avoiding common legal mistakes. Schedule your consultation today.