Does Child Support Include Medical Expenses In Pennsylvania?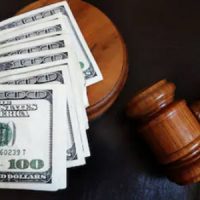 In the current era, parents are probably more concerned about the health of their children than ever before. After a separation or divorce in Pennsylvania, you may be wondering how you're going to pay for your children's medical expenses. Perhaps your child has a medical condition that will require treatment for the foreseeable future. Maybe you're simply trying to prepare for the worst possible scenario. Whatever the case may be, it's important to understand whether your child support will include medical expenses.
If you have any questions about child support,  you should get in touch with a qualified, experienced family law attorney in Pennsylvania. While internet research is tempting, consulting with a legal professional is a more effective way to find reliable answers. These attorneys can also examine your specific situation and provide you with targeted advice based on your own unique circumstances.
Health Insurance 
Separating parents will turn to existing health insurance they might have when handling their children's medical expenses. In many cases, one parent may have medical insurance coverage through their employer. If this is the case, a portion of their child's medical costs may be covered through this insurance. In some cases, a child may be completely covered. Most of the time, parents will agree to simply leave children on existing insurance policies. But if these parents argue over the details and threaten to take children off insurance policies, a court order can be issued that actually requires the parents to maintain health insurance for their children.
Uncovered and Unreimbursed Medical Expenses 
What happens if existing coverage is insufficient to fully cover health expenses incurred by a child? What about expenses that aren't normally covered by health insurance, such as dental expenses? If parents cannot agree on how these costs  will be handled, the matter can be taken to court.  The court will then decide how these costs will be covered. A court order can be issued, and one or both parents  may be required to provide additional sums outside of the regular  child support payments.  The court may also allocate the unreimbursed medical expenses between the parents.
Enlist the Help of a Qualified Attorney Today 
For help from a skilled Pittsburgh divorce lawyer, contact Bunde & Roberts, P.C. We have helped numerous parents move forward after their divorce in a confident manner. We understand the concerns you may have about child support, and we know how important it is to ensure the health of your children during these difficult times. With our assistance, you can make sure that your child support covers everything your children need to pursue a happy, healthy life.  Schedule your consultation today.