Spouse Filed A Bankruptcy In The Midst Of A Divorce: What Does This Mean For You?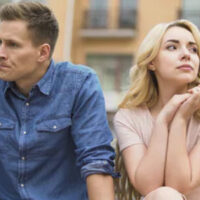 A divorce is not only an emotionally taxing ordeal for most couples parting ways, but it also puts a financial strain on parties that they didn't have to bear while living together. To help the economically dependent party cope with this sudden change, the law provides for alimony or alimony pendente lite/spousal support – – an arrangement where one spouse pays the other spouse a sum of money on a monthly basis for a period of time.
This assists the financially weaker spouse and allows them to live more comfortably, as they embark upon the process of gaining financial stability. Accompanying this financial support for the spouse, if the couple has a child, one parent may be required to pay a monthly amount of child support as well to the parent who has a lower income and/or more physical custody of the child, to help cover the costs of raising the child.
The bottom line is, if you're splitting with your partner, these monetary awards are a necessity. But what if your partner files for bankruptcy while providing this support to you? Will they no longer be required to pay your monthly support? To help you better understand your rights and responsibilities, we'll be answering these questions.
What Exactly is Bankruptcy?
If a person files for bankruptcy, that essentially means that the debtor has unpaid debts, and not enough monetary resources to satisfy them. In such a case, the bankruptcy court may dissolve the debtor's assets to pay their existing debts.
After the strain that COVID-19 caused, there were over 14,000 bankruptcy filings in the Commonwealth of Pennsylvania in 2020. Filing for bankruptcy allows the debtor to retain some of their property while starting their life afresh. Although filing for bankruptcy does mean that most of the debtor's obligations will be eliminated, there are many obligations which the debtor will have to continue to pay even after their assets have been dissolved.
What Does This Mean for Your Spouse? 
Your spouse will have to pay spousal and child support even after filing for bankruptcy. Chapter 7 bankruptcy, for example, lists a few exceptions to the debts that the debtor can discharge, and these include debts acquired by fraudulent or unlawful means, damages incurred due to driving while intoxicated, student loans, taxes and, yes, alimony, spousal and child support too.
Your spouse will still be expected to continue to work once they file for bankruptcy, so it will be their duty to continue to pay support with their income. Support amounts will remain as established by the Domestic Relations Division of the Family Court, unless the Court later modifies the support.  Bankruptcy, though, will not itself modify a support order.
Are You Going Through a Divorce in Pennsylvania?
If you live in Pittsburgh or southwestern Pennsylvania and your spouse has refused to pay you the required support on the basis of filing for bankruptcy or not having sufficient income to afford these payments, the Pittsburgh divorce attorneys at Bunde & Roberts may be able to help you to address these issues. Reach out to us via our contact form to schedule a no-riskconsultation with our team of family law attorneys today.
Resource:
uscourts.gov/services-forms/bankruptcy