What Does the Court Consider in Relocation Cases?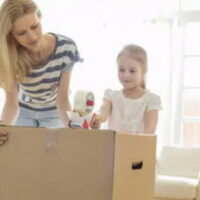 Pennsylvania's custody relocation statute, 23 PA C.S. 5337, states that relocation is only permitted if every person who has custodial rights to the child has approved the relocation or if the court has approved the proposed relocation. Ideally, if you find yourself in a position of needing to move, your ex-partner is in support of the relocation. However, sometimes the non-relocating party refuses to give consent and the relocation must be approved by the Pennsylvania courts.
Guidelines for Notifying Parties 
The person who intends to relocate must notify all parties by certified mail no later than 60 days prior to the relocation or, if they did not know that far in advance, within 10 days of knowing about the move. In the notice, the individual must include the following:
The address of the new residence;
The mailing address, if the mailing address differs from the residence's address;
All names and ages of individuals who will be living in the new residence;
Any landline for the new residence if it is available;
The name of the school and school district for the new residence;
The date of the move;
The reasons for relocating;
Any present or past abuse committed by any party;
A proposal for a new custody schedule that works with the change in distance; and
Any other information that might be deemed pertinent.
What the Court Weighs in a Relocation Case 
If the non-relocating party has an objection to the move or with the changes to custody, there will be a court hearing to determine how the situation is resolved. Some factors that the court will take into consideration during a hearing include:
The distance between the old home and the new residence;
The quality of the child's relationship with relocating party, the non-relocating party, siblings, and other significant people in the child's life;
The age and developmental stage of the child;
How the move might affect any special physical, emotional, or educational needs of the child;
The financial and logistical implications of changing the custody arrangements;
Depending on the age of the child, the child's preference;
Whether there is a pattern of the relocating parent to thwart the relationship of the child and the non-relocating parent;
Whether relocation will likely improve the financial, educational, or emotional quality of life for the individual who is moving; and
More.
Contact a Pittsburgh Parental Relocation Lawyer Today 
Each family situation poses different scheduling complexities, but the best way to ensure you get time with your children when a relocation is involved is to work with an experienced Pittsburgh family attorney. Contact Bunde & Roberts, P.C., by phone today at 412-391-4330 for help with your relocation and child custody concerns.
Resource:
legis.state.pa.us/cfdocs/legis/LI/consCheck.cfm?txtType=HTM&ttl=23&div=0&chpt=53&sctn=37&subsctn=0
https://www.bunderoberts.com/considering-your-parenting-plan-going-into-fall-of-2020/