Considering Your Parenting Plan Going into Fall of 2020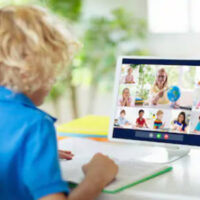 When coronavirus hit the United States this spring many families had to make quick decisions for how to handle kids being home from school. Where your children spent their time once school shut down might not have been your preferred option, but there was not much time to plan for the online learning that took its place. These extra childcare hours were particularly difficult for those who are divorced and co-parent. Now is the time to get prepared for the fall school year and coronavirus.
School, Daycare, and Afterschool Programs May Be on a Different Schedule 
The Pennsylvania Department of Education has preliminary guidance for reopening schools that includes a red, yellow, and green phase. Schools that are in a yellow- or green-phase county will be allowed to re-open with restrictions. It is possible, however, that a school may cycle between different phases as the community's risks increase or decrease because of coronavirus. It is worth researching all potential scenarios that could happen at your child's school, daycare, or sports programming. Then discuss ahead of time how you will co-parent during all the potential phases. For instance, if you are accustomed to picking your child up from an after-school program after work, but the after-school programs get cancelled, who will be responsible for the afternoon child care? What if schools shut down again temporarily? What if your child is allowed back at school for half-days?  Having a plan A, B, and C will help you and your ex-spouse effectively co-parent during this unpredictable time. 
Being Flexible Will Help You Maintain Custody 
The more willing you are to be flexible with the parenting plan, the more chances you will have to spend time with your kids. You will also gain favor with your ex-spouse, which can help you maintain custody into the future. Furthermore, your ex-spouse will be more likely to return the favor of flexibility should something arise in your life that prevents you from taking the children for a scheduled day. 
Communicate With Your Co-Parent About Health Concerns 
It is not just federal employees, governors, and mayors who disagree on how to handle the risks of being in public during a pandemic. Individuals with households are often finding that they have different risk tolerances and ideas about wearing masks, socializing, and returning to work or school. It is also likely that you and your ex-spouse have different opinions about how to parent during coronavirus. Studies reported on by the Family Institute at Northwestern University show that negative co-parenting behaviors, such as undermining each other's authority, can lead to emotional and behavioral problems in children of divorce. As much as possible, aim to communicate your concerns to your co-parent so that decisions can be made jointly.
Contact a Pittsburgh Family Law Attorney Today
While co-parenting may be going successfully for some divorced couples, others may need to revisit their child custody order and consider making modifications. If you need help determining what child custody arrangements will work for your family in the fall of 2020, contact the experienced Pittsburgh family law attorneys at Bunde & Roberts. Contact our offices at 412-391-4330 today to schedule a consultation.
Resource:
education.pa.gov/Documents/K-12/Safe%20Schools/COVID/GuidanceDocuments/Pre-K%20to%2012%20Reopening%20Guidance.pdf
https://www.bunderoberts.com/enforcing-child-support-orders/