What Pittsburgh Business Owners Need To Know About Equitable Distribution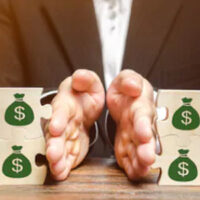 For many business owners in Pennsylvania, divorce can be extremely stressful. For these individuals, their business represents one of the sources of stability in their lives as their marriage falters. However, your business may be at risk during a divorce, and you may lose elements of control of this important asset if you're not careful. Business owners who are approaching divorce have many common fears. Perhaps you're worried about losing a portion of your business. Maybe you're concerned that you'll have to sell the business and allocate some portion of the proceeds to your spouse. You might also fear the possibility of interacting with your spouse after the divorce as a business partner.
All of these concerns can be addressed by a qualified, experienced divorce attorney in Pittsburgh. Divorce lawyers are familiar with the various concerns many business owners have, and can help you approach your divorce in the most effective way possible.
Did You Own Your Business Prior to the Marriage? 
If you acquired your business prior to the marriage, it is considered premarital property. This means that it is not subject to equitable distribution except as discussed below. However, if you acquired your business during the marriage, it is most likely going to be considered marital property. This means that it is subject to equitable distribution, and your spouse will most likely get their equitable share of the value of the business.
Even if you did acquire your business prior to your marriage, there may still be a marital component to it. If your business increased in value from the date of the marriage through the date of separation, that increase in value could be considered marital property (but not the underlying business asset itself). For example,
How is Equitable Distribution Different than Community Property?
Pennsylvania is an equitable distribution jurisdiction.  Equitable means fair, not equal.  Community property states generally divide marital assets 50/50 between both spouses. Equitable distribution states use a list of statutory factors to compare the two spouses in order to determine what equitable share of the marital estate each will receive. In the case of a business, the Court may consider your role in the business, the amount of effort you have put into it over the years and similar factors. This may affect the percentage distribution of the business asset.
Enlist the Help of a Qualified Attorney Today 
If you need help from a skilled Pittsburgh divorce attorney who can help you with these matters, look no further than Bunde & Roberts, P.C. We have dealt with many divorces involving business assets, and we know how to protect you in the most effective way possible. We also understand the emotional value a business may have to you, and we will do everything possible to protect this important asset. Reach out today, and we will help you move forward in an effective manner.
Resources:
inc.com/guides/2010/05/protecting-your-business-from-divorce.html
theglobeandmail.com/business/careers/leadership/article-how-to-divide-a-business-in-divorce-without-affecting-the-company/