What To Do After Your Divorce Has Been Finalized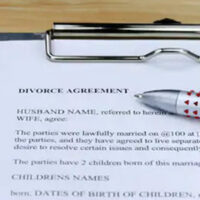 When many spouses finalize their divorce case, they breathe a sigh of relief. Even if they didn't want the marriage to end, they can at least put the complex and stressful legal process behind them. Regardless of what happened in the past, it's time to start again with a fresh slate.
But you should know that there are still a few important steps to take. Even though your divorce may be finalized, the work isn't done just yet. These simple steps will help with the loose ends.
Moving forward becomes much easier with the assistance of a qualified attorney. The legal professional will make sure that you have taken the necessary final steps after the divorce is finalized.
Updating Your Information 
For women, a divorce might include reverting to your prior name. You will need to update a number of legal documents, including your driver's license, your social security card, your automobile insurance documents, your life and health insurance documents, to name a few. It is best to tackle these tasks as soon as your divorce is finalized.
Removing Your Ex's Name 
Assets that were jointly titled will need to be addressed. You will need to remove your ex-spouse's name from appropriate accounts. You may need to remove your ex-spouse's name from other jointly titled property such as vehicles, real estate and similar assets. You should also not forget about joint credit cards.
Enlist the Help of a Qualified Attorney Today 
For help with your case, reach out to the dedicated Pittsburgh family lawyers at Bunde & Roberts, P.C. For many years, we have been helping individuals deal with their divorces in an effective manner, and we understand how important it is for you to put this all behind you and move on. Reach out today, and we'll make sure you can experience the next chapter of your life without worrying about what has happened in the past.