Support Modification In The World Of Coronavirus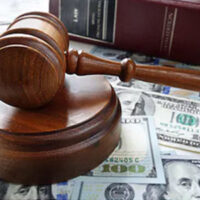 Covid-19 has changed many aspects of our lives Perhaps you are considering divorce, and you haven't filed yet. Maybe you're in the process of getting a divorce, and you are negotiating a separation agreement with your spouse. Or perhaps your divorce was concluded many years ago, and you're wondering how Covid-19 will impact the support payments you've been receiving.
Questions and concerns on this subject can be answered by a legal professional. Consult with a qualified, experienced divorce attorney in Pittsburgh to approach this situation with clarity and confidence. Once you understand how the pandemic might impact your situation, you can move forward in an effective manner.
What if a Spouse Can't Afford to Make Support Payments Due to Covid-19? 
A common issue that may arise is when a spouse loses his or her income and becomes unable to pay support at the same level due to Covid-19. Spouses are permitted to petition for a modification of certain types of support whenever there is a substantial change in circumstances. This change in circumstances could include a reduction of income due to Covid-19. A qualified divorce lawyer can help you navigate this situation, whether you are paying or receiving support.
What if a Spouse Suddenly No Longer Making Support Payments? 
No one is permitted to simply stop making support payments out of the blue. Even with the loss of a job due to Covid-19, one still needs to go through the proper legal steps, which may include a petition for modification. Speak with your attorney about the right course of action if your spouse has stopped making support payments.
Can My Stimulus Check or Tax Refund be Seized Due to Unpaid Support? 
Yes, it is possible that your stimulus checks and/or tax refunds may be intercepted due to support arrears.
Enlist the Help of a Qualified Attorney Today 
For assistance from a skilled Pittsburgh divorce lawyer, contact Bunde & Roberts, P.C. We have been helping spouses get through their divorces for years, and we understand the various impacts of Covid-19 on your support. Reach out today, and we can develop an effective action plan based on your unique circumstances.
Resource:
jdsupra.com/legalnews/cares-act-check-garnished-if-child-10738/