WHY DIVORCE LAWYERS RECOMMEND THERAPISTS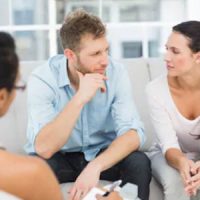 Divorce cases are emotionally charged, so your lawyer may encourage you to seek counseling before or during the process. Counseling can help you reduce the pain, accept the marriage's end, learn new coping skills, and pick up the pieces of your life and go on. Don't wait for your spouse to agree to participate. Individual counseling can help. Often parents and children attend sessions together to alleviate the effects of a divorce or custody dispute on the children and to help the family heal emotionally.
In a domestic relations proceeding, negative emotions such as hostility, anger, and revenge can needlessly delay a resolution and increase the cost. Perspective and objectivity, on the other hand, can promote a conclusion and reduce the cost. Many factors may be involved in your marital difficulties, and you may feel indignation, anger, and resentment toward your spouse. You may want to punish your spouse by making the process difficult and time consuming. This conduct usually turns into a no-win situation. If both spouses maintain perspective and a realistic idea of a reasonable and equitable result, less money will be spent on legal fees, leaving more money for each of you.
One of the key factors in reaching a settlement is both parties' desire and ability to set aside differences and past hurts. Lawyers often hear, "it's a matter of principle. I won't compromise on this." There have been cases in which a fair and equitable resolution was reached, but both spouses were at an impasse regarding one inexpensive item. As a result, they spent thousands of additional dollars in legal fees on who would get the napkin rings. Only the lawyers are rewarded in a lengthy and bitter case.
If you don't know where to begin, your lawyer can recommend a qualified counselor. At the first meeting, ask about the cost and find out if your health insurance policy will cover counseling. Although reassurance from friends and family members and legal advice from your lawyer may help, a counselor is professionally trained to address your emotional ups and downs.
For help from a skilled Pittsburgh divorce lawyer, contact Bunde & Roberts, P.C. Reach out today, schedule your consultation, and take your first steps toward resolving your case.