IS YOUR DIVORCE LAWYER TOUGH ENOUGH?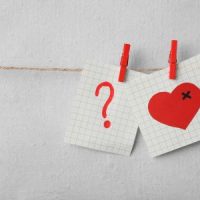 Some people think that lawyers must refuse to cooperate with opposing counsel in order to be tough — for example, not consenting to mutually convenient dates for meetings, depositions, etc., and negotiating without compromise on contested issues. This notion is sadly misguided. The time to fight may be during tough negotiations or in court. But non-cooperation generally only accomplishes greatly increased attorney's fees, because extra legal steps must be done the hard way — by preparing special documents, appearing in court, etc. Information and documents must eventually be disclosed, and thus a lack of cooperation serves no purpose.
Lawyers who specialize in a particular area usually try many cases against each other over the years. They attend the same professional events and may even work on committees together. Camaraderie develops naturally over the years.  Just because your spouse's lawyer and your lawyer may exchange pleasantries, does not mean that your lawyer is being disloyal to you. Your lawyer is professionally committed to getting the best result for you given the facts of your case and the law. This does not include being hostile, rude, or mean to opposing counsel. Such behavior often harms rather than helps a case.
Clients commonly believe that an opponent's suggestions should be routinely rejected because they are either bad ideas or they reflect an ulterior motive. It is a common reaction to want to do the opposite of whatever is requested. Let your lawyer guide your response to the other side's requests. A request, suggestion, or offer from the other side is not necessarily bad. Most lawyers are not out to "get, trick, or ruin" opposing counsel or their clients.
When some potential clients go to a lawyer's office to discuss divorce, they have not actually decided to take that big step. First, they want to know their options. Lawyers typically encourage them to explore alternatives and often suggest how to protect themselves and meet their needs, short of divorce.
If your lawyer raises the issue of reconciliation, he or she is not questioning or judging your decision, but instead clarifying and confirming that you know your options and that you want a divorce.
If you have questions about divorce, contact the skilled Pittsburgh divorce lawyers at Bunde & Roberts, P.C. Over the years, we have assisted numerous spouses in Pennsylvania, and we know how to help you achieve a positive resolution as quickly as possible.