Why The Date Of Your Separation Is Important In A Pennsylvania Divorce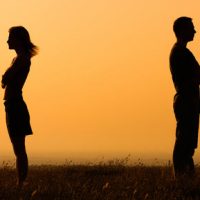 During a divorce, it can be difficult to keep track of the details amidst emotional turmoil, arguments, and legal concerns. In many divorces, it can seem like this entire chapter of your life compresses into one "blur" of passing time. However, one detail that you should definitely keep in mind is the specific date of your separation. There are many reasons why this might be important, but this detail has a significant effect on property distribution in the Keystone State.
Keeping track of these details becomes much easier when you work alongside a qualified, experienced family law attorney in Pennsylvania. These legal professionals can help you stay organized as you approach your divorce, and this can make all the difference during the overall process. Not only can they explain why certain details are important, but they can also guide you through your divorce and ensure you reach a positive legal outcome.
Separation and Divorce are Two Separate Things 
Those unfamiliar with legal terminology often confuse terms like "separation" and "divorce." It's important to understand that these are actually two completely different things. Separation occurs before the divorce is finalized, and it begins when spouses live "separate and apart." This may but not always mean that both individuals no longer live under the same roof, and they have stopped having sexual relations with each other. This usually also means that they stop presenting themselves as a married couple to the general public. This is not always clear cut.  For example, questions may be raised if the parties attend some kind of gala or public dinner party together and it is not clear to everyone that the relationship is over.
Why the Date of Your Separation is Important 
From the moment your separation begins, future income and property are viewed differently. After the separation date, property that you accumulate is usually considered separate. This means that it is not included in what is being distributed. It is very important to establish the specific date of your separation. In certain situations, you may be able to accumulate considerable assets after the separation date which would not be part of the distribution.
Necessary Proof 
In order to demonstrate that you acquired certain assets after your separation, you may need to follow a few steps. First, you'll need to show that your separation occurred on a specific date. One way to do this is to provide evidence that you moved into a separate residence on a certain date. Rental agreements and real estate contracts are obvious forms of evidence. Another way is through written communications such as emails, text messages, letters and notes.  Second, you'll need to show that you acquired the assets after that date of separation. You can show this through receipts and other financial records that demonstrate when the assets were obtained.  Third, you will want to keep the after-acquired assets separate from your other marital assets.
 Enlist the Help of a Qualified Attorney Today 
If you need help from an experienced Pittsburgh family law attorney, contact Bunde & Roberts, P.C. We have considerable experience with various types of divorce cases, and we understand how important the property division process is. Reach out today and book your consultation.