Child Custody And The Distance Between Parents' Homes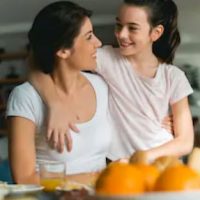 Judges take a number of statutory factors into account when deciding child custody. When divorced parents live far away from each other, shared "50/50" custody may be logistically unrealistic. The child's best interest is the primary factor when making custody decisions. Distance, travel time, age of the child and other logistical issues may impact this consideration.
But how far is too far? Is there a specific distance between homes that "crosses the line?" Or do judges simply use their own discretion when considering the logistics of sharing custody over long distances? These are important questions to ask yourself, especially if you're thinking about moving away and "starting fresh" after your divorce.
The best person to answer these questions would be a qualified, experienced family law attorney in Pennsylvania. These legal professionals are well aware of the various issues that arise in child custody cases, and they can help you make the right choice.
Why Does a Judge Care Where You Live? 
Judges in Pennsylvania don't necessarily care where you live, but they do care about the stability of a child's life after their parents get divorced. They want to ensure the highest degree of stability possible for a child, and this may include issues of distance and travel between two parents' homes. Judges also want to maintain a child's ties to the other parent, and to the other important people in the child's life.
You Need Permission to Relocate 
If you wish to relocate with a child, you must get permission from anyone else who has custodial rights or, in the absence of agreement, permission from the court. You must be able to demonstrate that the relocation is in the best interest of the child.  If you cannot do so, you will still be able to move but you may be prevented from taking the child with you.
Enlist the Help of a Qualified, Experienced Attorney Today 
Contact Bunde & Roberts, P.C. if you need help from a skilled Pittsburgh family attorney. We have dealt with many types of custody cases including relocation, and we understand how the various custody factors can impact a judge's decision.