What If Spouses Can't Agree On A Child's Education In Pennsylvania?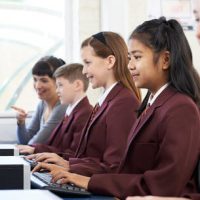 Pittsburgh is home to several highly-rated private schools, such as Winchester Thurston and Sewickley Academy. You may want your child to attend one of these private schools. Maybe your child was previously attending one of these private institutions, and you'd like to continue on this path. Whatever the case may be, the situation could become more complicated after a divorce. This is because your former spouse's opinion might be different than yours.
If you are dealing with education-related issues during or after a divorce in Pennsylvania, you should get in touch with a qualified, experienced divorce attorney as soon as possible. Your child's education is important, and a divorce attorney can help you achieve the best possible outcome.
Who Decides Which School Your Child Attends? 
A common outcome of a custody case is shared legal custody. Legal custody is not the same things as physical custody. One parent might have primary physical custody, but both parents may still share legal custody. This means that while the child may reside primarily with one parent, both parents still have the right to jointly make major decisions that could affect the child's health, education and welfare. Decisions that impact a child's education may be considered just such a decision.
In other words, both parents must come to an agreement on major matters related to the child's education if they share legal custody. If you want your child to attend a private school, then the other parent typically has to agree. But what happens when these parents can't agree?
Obtaining a Court Order 
If both parents cannot agree on a particular school, then they may have to take the issue to the court. A judge may decide which school is the best option, or which parent should be making the decision. When making a decision, a judge will always consider the child's best interests. With regard to school choice, a judge may consider a number of factors including:
How do the competing schools compare in class size, teacher to student ratio, resources and measurable statistics?
Do the schools provide resources that address the student's unique needs?
Are the schools close to the child's residence?
Was the student previously attending one of the schools?
Matters of convenience (such as distance to the school) may be secondary compared to the other factors that directly affect the student's best interests (such as the ability of the child to excel academically at a particular school).
Enlist the Help of a Qualified Attorney Today
For help from a skilled Pittsburgh divorce attorney, don't hesitate to reach out to Bunde & Roberts, P.C. We have considerable experience with a range of divorce-related issues, including those related to school choice. We can help you reach the best possible outcome for your children. Schedule your consultation today.