Scenarios To Avoid In Pennsylvania Divorces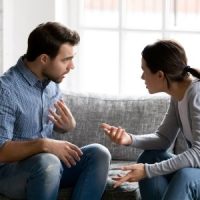 Many divorces in Pennsylvania proceed relatively smoothly. This is especially true if both spouses can remain on amicable terms, and if there are no protracted legal disputes over issues like child custody or property division. It's always in your best interest to work toward making sure your divorce is resolved quickly, efficiently, and in a stress-free manner. But sometimes, things can go wrong. There are some outcomes that you definitely want to avoid if you're going through a divorce.   
Of course, the best way to avoid these "worst-case scenarios" is to work with a qualified, experienced divorce attorney in Pennsylvania. Your choice of attorney will have an impact on the success of your case. These legal professionals can steer you away from many common mistakes and unfavorable outcomes, while also protecting your best interest as you untangle your marriage. It's important to retain the best attorney you can.   
Jail  
Although it might sound like an extreme likelihood, it is possible to go to jail as a result of your conduct in your divorce case. If you fail to comply with support orders that have been entered, the sanctions available to the court include possible incarceration.  If you engage in conduct toward your spouse that gives rise to a protection from abuse order, and you violate that order after it is entered, you could find yourself in jail.  Certain egregious conduct in relation to child custody could also give rise to incarceration.    
The Family Home  
Many spouses desire to retain the family home after a divorce. Usually, however, only one spouse will retain that asset. Sometimes, neither spouse is able to keep the home. Working with a skilled attorney is essential if this is an important issue for you.   
Custody 
While the best scenario is for divorcing parents to get and stay on the same page with regard to their children's best interest.  Unfortunately, this is not always possible, and dramatic and unintended consequences can result from a mishandled custody dispute.  A skilled lawyer can help you avoid unintended consequences.  
Legal Fees  
Payment of some portion of a dependent spouse's legal fees may be inevitable under the Divorce Code, depending on the facts and circumstances of your case.  However, payment of legal fees to the other spouse for misconduct in a case is completely avoidable.  Such fees may be awarded for refusal to comply with court orders, refusal to comply with the discovery process, hiding information and assets, and being otherwise dilatory, obdurate and/or vexatious.  A good lawyer will help you avoid this problem.  
Enlist the Help of a Qualified Attorney Today  
The skilled Pittsburgh divorce lawyers at Bunde & Roberts, P.C. can help you throughout each step of your case. While many divorces go smoothly, there's a lot that can go wrong. Work with us to avoid these scenarios while working towards the best possible legal outcome. With our help, you can strive for your top priorities and begin a new chapter of your life after your divorce is resolved. Schedule your consultation today.