Serving Divorce Pleadings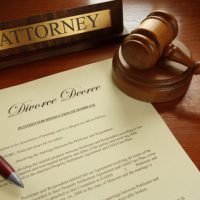 Serving divorce pleadings is often one of the first steps to initiate a divorce. This can become difficult if your spouse is intent on dodging service.   
The best first step in any divorce case should always be to get in touch with a qualified, experienced family law attorney in Pennsylvania. These legal professionals can help you with virtually every aspect of your divorce, including those initial steps that involve serving pleadings. Once you have dealt with this step, you can move forward and tackle the next stages, such as negotiations, gathering evidence, fighting for child custody, and much more.   
Communicate  
Often, spouses dodge divorce papers because they don't understand the process. Some spouses may believe that they can avoid a divorce if they are never served. This is why it's important to discuss the when, where and how of service with your lawyer, and to avoid blindsiding your spouse if possible. This may not always be the best tactic, and your lawyer will help you figure out the best way to proceed depending on the facts and circumstances of your case.   
Professional Process Servers  
If your spouse is difficult to serve, you might have to hire a professional process server. In Pennsylvania, you can not serve your spouse with the initial pleadings, so you will need a third party to handle this for you.  
 Enlist the Help of a Qualified Attorney Today  
The skilled Pittsburgh family lawyers at Bunde & Roberts, P.C. can help you throughout each step of your divorce. Over the years, we have helped countless spouses deal with their divorces in the most efficient way possible. We know that initiating a divorce can be stressful, but you can move past this early stage in a confident manner with our help. Once your spouse has been served the divorce pleadings, we'll help you navigate the divorce and move on to a new chapter. Schedule your consultation today.