Why You Need Appraisers in High Asset Divorces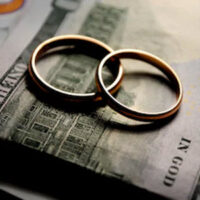 The more assets parties own, the harder it becomes to get a clear picture of what, exactly, is involved in terms of property. While real estate, bank accounts, stocks, and retirement funds all probably come to mind first, some married couples have other high-valued assets, including personal items such as vehicles and sports equipment. All of this needs to be accounted for during divorce to ensure that division of marital property is equitable.
Real Estate Appraisals
The first thing that probably comes to mind when having assets appraised is real estate. While you may have purchased your home for $500,000 ten years ago, it surely has a different (higher) value today. And, you cannot trust Zillow, Realtor.com, or another online company when it comes to accurately evaluating the cost of property. Even your city's estimation used to calculate your property tax is not accurate enough.
Artwork
. Artwork should be appraised for its fair market value, the price for which a willing buyer would purchase the piece from a willing seller.
High Value Automobiles and Other Motor Vehicles
The average used car may only be worth $20,000, but the same is certainly not true for collector cars, or high cost vehicles like Teslas, BMWs, Audis, or new model pickup trucks. Likewise, motor vehicles such as boats, yachts, motorcycles, and even work vehicles such as backhoes can easily rise into the six digits. Make sure that the values of these motor vehicles are accounted for before you sign the divorce papers.
Instruments, Specialized Electronics, and Work Equipment
Whether you or your spouse plays music for a profession and owns an expensive guitar, you have an expensive personalized computer setup, or you happen to own a grand piano (which can easily fetch a price tag of up to $200,000 or more according to Musikalessons), it is critical that you have a professional appraise these high-cost items. These belongings could be used for work, pleasure, or be family heirlooms, but if they are owned by you or your spouse, they are deemed marital property.
Other High Value Collectables and Personal Items
Other personal items to consider for appraisal include, but are not limited to, the following:
Antiques;
Trading Cards;
Action Figures or Other Collectable Items;
Jewelry; and
Tools.
Reach Out to an Experienced Pittsburgh Divorce Attorney Today
Whether you consider your divorce to be a high asset or not, almost every marriage has high-asset property involved that may need to be appraised by a professional. Make sure your asset division is fair. Call the Pittsburgh divorce attorneys at Bunde & Roberts today at 412-391-4330 to schedule a consultation.
Resource:
musikalessons.com/blog/2016/07/different-piano-types/#:~:text=Safe%20to%20say%20that%20depending,truly%20transcendent%20retail%20price!).
https://www.bunderoberts.com/how-higher-education-affects-divorce/